Report: Juve reject Benatia-Ramsey swap deal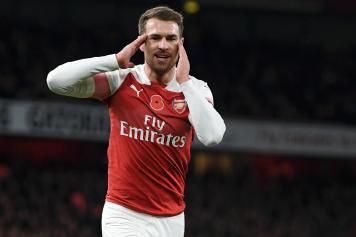 05 January at 21:25
When news came out about Aaron Ramsey not extending his contract with Arsenal and prefering to leave the Emirates next summer on a free transfer, it was clear that interest in him was going to be huge. While Juventus have all but sealed his signature, the likes of Bayern Munich, Inter Milan and Paris Saint-Germain were in for him too. The bianconeri are the masters of making the most on the free-agents market, no matter what their age is. Be it the way they signed the likes of Kingsley Coman, Paul Pogba, Sami Khedira and Emre Can or tried to get Leon Goretzka before Bayern signed him, Juve have done it again with Ramsey's free signing.​
Can Juve get him right away in January? This remains to be seen as Arsenal would want some sort of compensation. According to
Tuttomercatoweb (via Calciomercato.com)
, Arsenal would like to get Benatia in exchange of letting Ramsey go in January. Juve reportedly rejected this proposal as they would prefer to keep the defender. More to come...
For more news visit Calciomercato.com right now.