Report: Maldini expected to return to Italian national team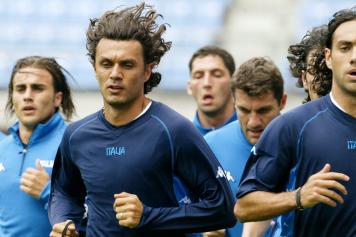 15 November at 11:00
Earlier today, we reported that Italian national team manager, Giampiero Ventura will be sacked, as well as, potentially FIGC president Carlo Taveccio. The list of their potential replacements is long and distinguished. However, one person whom the federation does have their mind made up about is Paolo Maldini.
The legendary Italian defender is favored to join the national team as director. Such a move makes sense for both Maldini and the FIGC. In the past, the 1992 World Cup runner-up, who is currently out of football, said he will only return, "under ideal conditions, and I would only do it for Milan or Italy."
In a directorship role, Maldini will play an important role in team selection. This infamous qualification round, Ventura was poignantly criticized for a number of his decisions, many of which included team selection. Italians would welcome a national hero taking part in those decisions.
His appointment does have one major hurdle, however. Should Taveccio lose his position, a replacement for his role with FIGC will need to be named. The incoming president will have hiring power, and will likely make the decision on Maldini.