Report: Marotta to use the 'Dybala strategy' to renew Icardi's Inter contract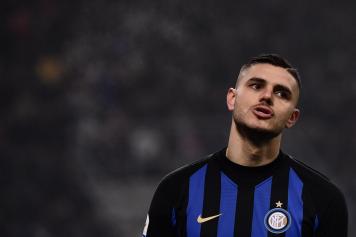 07 January at 11:20
Tomorrow Mauro Icardi will return to Appiano Gentile to resume training, returning from holidays in Argentina. And the meeting for the renewal of the contract expiring in 2021 is approaching considerably, as reported by
Gazzetta dello Sport.
The public clash with Wanda in the days before Christmas did not affect the optimism of the club and the intention to close the story without dragging it for long. Already at Juventus Marotta was the man of complicated renewals: Pogba, Dybala and Pjanic are just a few names. And Dybala's example sets the new roof around which Inter can decide to reason.
The
Nerazzurri
are ready to improve their offer from 6 million euros including bonuses to 7 million with a consequent extension until 2023. Thus, Icardi would have the salary of a top player, in line with what Marotta himself recognized with Dybala in 2017 (7.3 million). This is probably even lower than the request of Wanda Nara, set at around 8 million. But here Inter expects a step back, also considering a market around the name of Icardi has never really taken off.
For his part, Wanda will try to "monetize" the club's (confirmed) will to eliminate the 110 million euro release clause. The road is traced, Inter's intention is not in question. On the medium term, however, the reasoning will be more extensive and will in some way involve the figure of Wanda Nara, which undoubtedly has an important psychological weight in the choices of the attacker.
Scenarios for next summer are only to be predicted. What is certain is that January "risks" to be once again an important step in the career of Icardi. January is the month in which Sampdoria signed him from Barcelona in 2011. In the same month in 2013 he made himself known in Italy by scoring a brace against Juventus, which he also scored again in 2015.