Report: Milan risk to be excluded from Europe for the next two seasons...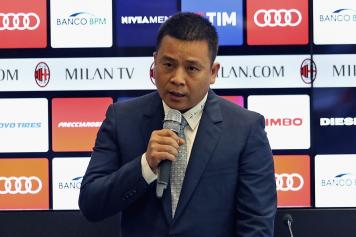 19 June at 23:40
AC Milan are waiting for the UEFA FFP sanction as it should arrive in the coming days (maybe even tomorrow). According to
Sky Sport (via IlBianconero)
, Milan might not only be excluded from Europe this season but there is a possibility that UEFA give them a two year ban.
The rossoneri management met with some UEFA members today but it seems like there is a lot of negativity coming from the Milan camp. It seems like Milan will certainly be excluded from Europe (the Europa league) for the 2018-19 season but it remains to be seen if this ban might even be longer than this. Milan and UEFA have denied this report but it still remains to be seen. The rossoneri might already receive their sanction tomorrow as rossoneri fans are certainly worried about their financial situation...
Milan finished this past season in 6th place as there transfer market strategy is now on standby since they first want to wait to receive UEFA's decision...