Report: Monday will be a crucial day for Modric's future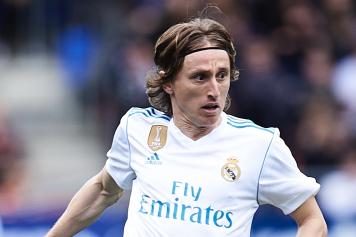 03 August at 23:35
Luka Modric has been linked to Inter Milan of late as this coming Monday could be a crucial day for his Real Madrid future. Modric was on vacations as he played a long World Cup with his Croatian national team (as they lost in the WC final againsy France).
According to
SportItalia
, Luka Modric will meet Florentino Perez on Monday as he might tell him that he wants to leave the club. There aren't any written agreements between Modric and Perez for a departure but since the Croatian star is a veteran, Perez will surely try to accomodate him. The same can be said of Marcelo too as this coming week will be a crucial one for Real Madrid fans. Inter are waiting at the window as Modric would be a dream signing for them. Let's not forget that they just "missed out" on Arturo Vidal as the Chilean star will be joining FC Barcelona instead...
Visit Calciomercato.com for more news.