Report: Tevez calls Buffon with sensational proposal for his future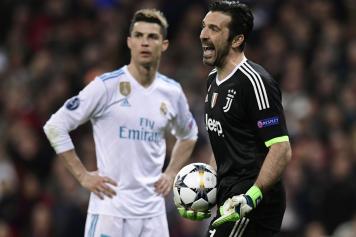 16 April at 10:20
According to the latest
reports
out of Argentina, Tevez has called Buffon to discuss a sensational proposal for the latter's future.
In fact, as claimed by the Argentinian radio channel Radio Continental, Carlos Tevez called his former teammate to discuss the possibility of him joining Boca Juniors after the season ends.
Tevez reportedly offered Buffon the possibility of playing six months with the Argentinian side, before concluding his career. However, it's highly likely that Buffon will finish his career with Juventus, in a shirt that he has worn since 2001.
Juventus were knocked out of the Champions League after losing to Real Madrid on aggregate (4-3), after conceding a penalty in the 96th minute. Buffon was sent off before the penalty as he complained about the referee's decision to point to the spot. In what could've been his last Champions League game, Buffon certainly didn't experience a fairytale.