Report: The possible punishments for Bakayoko and Kessie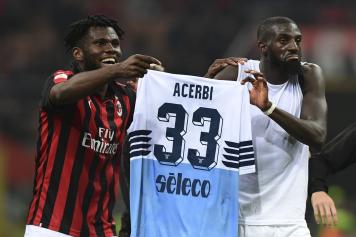 17 April at 10:15
What will happen to Kessie and Bakayoko after the federal prosecutor's office decided to open an investigation into the famous post-Milan vs. Lazio events?
According to the Corriere Della Sera, there are several possible punishments for the duo: from a simple warning to a few days of disqualification. The most probable outcome remains a fine, even if the media coverage and the clear political involvement in the affair could have significance.
For more news, visit our homepage.