REPORT: Totti vs Spalletti... again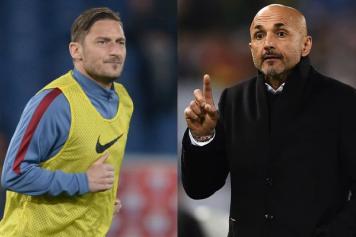 17 April at 21:27
After the game against Atalanta, AS Roma forward Francesco Totti had a fight with his boss Luciano Spalletti. According to the Corriere della Sera, the former Zenit coach was extremely nervous (and, by the way, has been sent off the field by the referee) and insulted the team inside the dressing room. Totti didn't appreciate, and the two almost hit each other.
However, later Spalletti told the press that Dzeko's poor performances are also due to Totti's attitude and stated: "Totti will be able to score that goal even in three years, but there are other things that must been revealed. If you will work a little harder, you will find out".
Later, through his club's official website, the head coach himself denied to have had an argument and has outlined that he never hits his players.
M.G.