Report: Yonghong Li collects €32m for capital increase, new partner on Friday?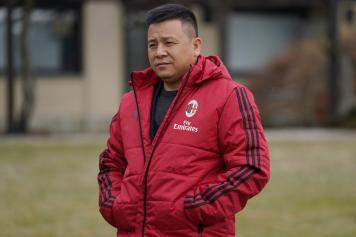 13 June at 09:00
Important news on Milan's future arrives from the today's edition of
Gazzetta Dello Sport
.
According to the newspaper, Yonghong Li has collected the €32m needed to complete the capital increase, which was requested by the board of directors. The Chinese businessman has until June 28th to pay it all.
However, there's more. Yonghong Li has also identified the partner that will buy a minority share in the club very soon, in fact, the Rossoneri's owner could reveal the name during the board of directors meeting on Friday.
According to the latest rumours, it's not an Italian entrepreneur, nor a Chinese one, but in any case, an international buyer that will add some much-needed financial stability to the club.
One thing that would change drastically with a new partner, would be the relationship between Yonghong Li and Elliott, who lent the Rossoneri's president €303m. With new liquidity and an economically strong partner, the chances of completely refinancing the debt will definitely increase.
READ MORE: The latest Italian football news