Reports: George Weah elected president of Liberia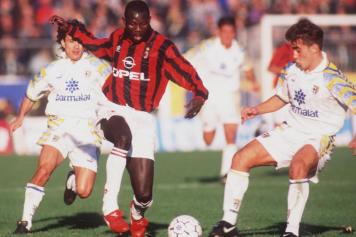 12 October at 13:30
According to multiple reports, none of which have been confirmed, former Ballon d'Or winner George Weah has been elected president of Liberia.
The AC Milan great has been a senator in the war-torn nation's capital, Monrovia, since 2015. As a member of the party Congress for Democratic Change, Weah has fought against corruption in an effort to restore peace.
He had originally ran for President in 2005, but his lack of formal education became a major campaign issue. Since then, he attained his degree in business administration from DeVry University in America; where he keeps a home.
In 1995 he became the first, and only, African to win the Ballon d'Or. The striker scored 134 goals in 350 appearances throughout France, Italy, and England. With Paris Saint-German, Weah won four organizational trophies. His legacy lives on there as his teenage son plays for PSG's youth team. Currently Timothy Weah is representing the United States in the U-17 World Cup in India.
Matthew Klimberg