Revealed: first thing Dybala did after Juventus hat-trick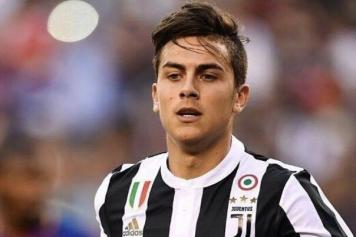 17 September at 14:25
Juventus star
Paulo Dybala is in the form of his life
, there's simply no doubt about it. The Argentinean has ten goals in the opening seven games of the season. The former Palermo star has already netted two hat-tricks the season, the first one against Genoa and the second one against Sassuolo today.
The 23-year-old score an absolute stunner to open today's game against the
neroverdi.
He netted the other two goals in the second half with a 'Ronaldinh-esque' goal and a superb free-kick.
​Juventus only spent € 40 million to take him to the Allianz Stadium in summer 2015 and now he is one of the most talented and wanted footballers of European football.
​Dybala is not only a great footballer but also an amazing human being. When the Argentinean was replaced by Federico Bernardeschi in the second half, he did something very special for four disabled people who were attending the game from behind the Old Lady's bench today.
Sky Sport,
in fact, reports the Juventus star signed four autographs as soon as he sat on the bench. One of Allegri's assistants gave him four pieces of paper and Dybala signed the autographs for his fans. That's the very first thing he did after his second hat-trick of the season.
Great footballer, great human being.