Revealed: Four reasons why Fellaini is wanted by AC Milan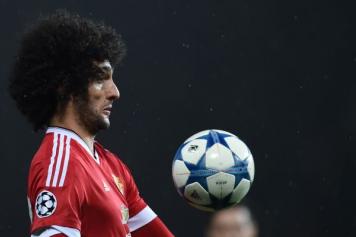 27 May at 12:30
Reports from Tuttosport mention four reasons as to why Milan are looking to sign Manchester United midfielder Marouane Fellaini this summer.
The 30-year-old Fellaini has drawn interest from Milan this summer, with his current contract at Manchester United set to run out soon. He is reportedly asking to double his wages at Old Trafford, but the Red Devils aren't willing to hand him that much wage for his stay at the club.
Tuttsport mention four reasons why Fellaini is wanted at San Siro.
The first reason is that he is a quality option in midfield and will be perfect for the rossoneri.
The second reason pertains to the fact that he's an international level player and has played in the UEFA Champions League and in the Europa League mutiple times.
The third reason is the fact that Fellaini has played in the Premier League for so many years; in Europe's most competitive league.
The fourth reason is that he will be available for free this summer, as his contract runs out.
Kaustubh Pandey(@Kaus_Pandey17)