Revealed: Leonardo and AC Milan's plan for Chelsea's Bakayoko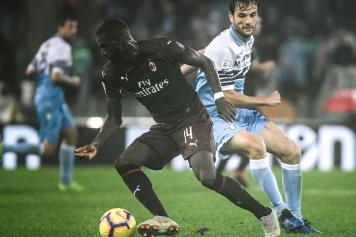 26 November at 22:00
After a rather poor start to the season, Chelsea loanee Bakayoko has certainly picked himself up in Biglia's absence, being one of AC Milan's best players as of late.
Finally, it seems that the late transfer market move by Leonardo and Maldini is paying off, as Bakayoko is fulfilling his purpose. However, there were signs of worry early on, with the midfielder seemingly failing to perform.
In fact, Leonardo even spoke to Chelsea in order to reassure the Stamford Bridge side that Bakayoko will stay at least until the end of the season, amid rumours linking the Frenchman with a move to Fulham or Roma in January.
With that said, though, it's unlikely that the Rossoneri will pay the €35m release clause,
but rather
look to get a discount from Chelsea. Leonardo will count on Bakayoko's desire to stay when negotiation with the Blues, although it might not be enough.