REVEALED: Man City, Man Utd Alex Sandro bids rejected by Juventus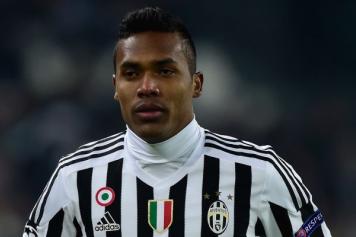 26 February at 12:25
Everyone is crazy about Alex Sandro. And to think that a year ago, everyone thought Juve crazy for spending €20 million on him, the reason being that his contract was 12 months short of expiring, and the Bianconeri wanted to avoid Manchester City getting involved in a bidding war.

It's taken Sandro only a few months to prove not only that he belongs, but that he's now an indispensable member of Juventus' team of the future. Better still, he's been the object of recent offers from Premier League giants.

We can exclusively reveal that Manchester City and Manchester United both dug deep into their pockets for the Brazilian star, only to be flatly refused on both occasions. They believe the 25-year-old to be the second best at his position in the world, behind only the equally untouchable David Alaba.

Untouchable? That's right. As Paul Pogba and Paulo Dybala's theoretical prices are ridiculously high, so is Alex's: we're talking somewhere in the region of €40-45 million. The reasoning behind this is simple: Juventus aren't a selling club anymore, especially not if their players want to stay.

With Patrice Evra set to begin negotiations on a new contract, it looks like having Alex as an understudy for a few months has worked out for the best for Juventus.