Revealed: Why Cristiano Ronaldo was treated harshly at Man United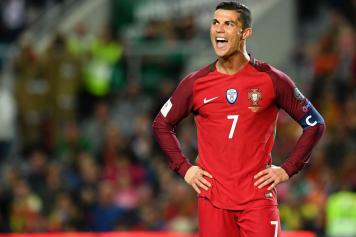 04 September at 13:40
Former Manchester United coach Tony Coton has revealed why the club handed now global superstar and Real Madrid attacker Cristiano Ronaldo tough love, according to
Manchester Evening News.
Speaking to the Daily Mail, Coton said "Ferguson showed what he thought of this kid Ronaldo by handing him the club's iconic No7 shirt when he signed him in 2003. But just as important was the gaffer's ability to recognise his weaknesses.
"One flaw was his habit of falling to the floor like a rag doll every time he lost a tackle. Sir Alex embarked on a mission to toughen him up. Members of the coaching staff were encouraged to turn a blind eye if they saw Ronaldo being fouled in practise matches and small-sided games.
"These games were intense and no prisoners were taken. Poor Ronaldo didn't know what hit him as team-mates he'd been sharing a joke with him gave him the kind of treatment that was no laughing matter.