Ribery: 'Juve, Chelsea and Man Utd wanted to sign me, Hoeness said I'm like Messi and CR7'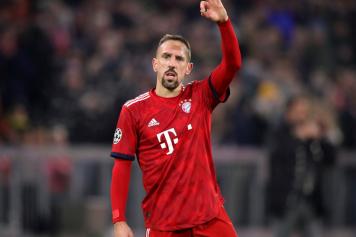 15 May at 17:30
Franck Ribery will leave Bayern Munich at the end of the season but the Frenchman could have left the Allianz Stadium before this summer.
Ribery has released an interview with the German paper
Bild
revealing that many top clubs had tried to sign him during his stay at Bayern: "Seven big clubs wanted me but Hoeness told me: Barcelona have Messi, Real Madrid have Ronaldo and we have you. Juventus, Inter, Milan, Chelsea, Real Madrid, Barcelona and Man United wanted to sign me".
"Real Madrid wanted to offer me € 65-70 million but opting to stay at Bayern was one of the best decisions of my career".