Romano Exclusive: AC Milan are considering a Mendes client for 2018...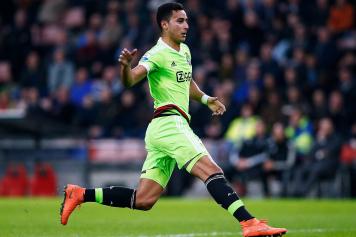 05 September at 09:10
André Silva and.... nothing else. During this past summer, AC Milan could've acquired other Jorge Mendes clients (as Fassone and Mirabelli developped a solid understanding with Mendes) but they finally chose other players instead. Diego Costa was on Fassone and Mirabelli's wish-list as Mendes tried to convince him to join Milan but he only wanted Atletico Madrid. A deal is now inching closer between Atletico and Chelsea as Diego Costa should join Simeone's club in early 2018.
WATCH OUT FOR EL GHAZI - Anwar El Ghazi has been on AC Milan's radar for some time now as he has struggled with Lille in the Ligue 1. Jorge Mendes talked about it with Milan in the last days of the transfer window but it did not make sense for rossoneri financially speaking at that moment in time (considering the French club's demands). Even so, the Dutch youngster will once again be on AC Milan's radar in 2018, maybe even as soon as January...
By Fabrizio Romano, adapted and translated by Jean-Luca Mascaro