Rolando Mandragora: The youngster who is ready to make a name for himself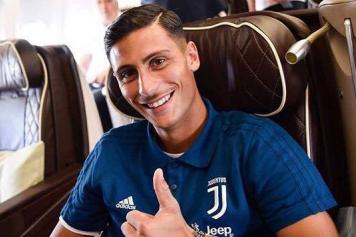 14 June at 20:47
Alongside winning back-to-back league titles for a number of years, Serie A champions Juventus have also been known to produce talented players from the youth academy as well as buy young individuals for a bargain and turn them into world class stars.
With the Italian giants following this successful mould since day one, Rolando Mandragora looks to be next in making a name for himself. The 20-year-old may not get into the starting line-up ahead of the likes of Blaise Matuidi, Claudio Marchisio, Miralem Pjanic, Sami Khedira just yet, however, his impressive season-long loan spell at Crotone caught the attention of many and a certain Max Allegri. Given that both Khedira and Marchisio are slowly declining, he might potentially get his first-team selection soon or later.
According to Turin-based reports, Mandragora could possibly be used in a straight-swap deal or a loan move during the summer window, allowing Juventus to either bring in someone like Mattia Perin or Dennis Praet. However, it would be an unforgivable mistake if the Old Lady were to allow the rising midfielder to leave permanently without inserting a buy-black clause into his contract.
Completing 36 league appearances under Walter Zenga despite the side facing the relegation drop to Serie B, Mandragora has consistently shown his ability on both sides of the pitch, from intercepting and tackling the ball in his own half to being a silent playmaker in the other half. Having experienced many injury issues in recent years, the youngster has overcome any problems that would prevent him from playing regularly and has had quite a solid campaign at a personal level. Being utilised at the centre of a midfield three, one of his key assets is the types of passes he can complete and how quick he is to pick out an attacking player in the final third of the pitch.
Given that Crotone's style of play is deemed as counter attack and direct football, the Naples-born talent intelligence and reading of the game has allowed the side to be more fluid through the middle. The effective manoeuvre of lobbing the ball over the defence and into the striker's feet has become somewhat of a signature move made by the central midfielder, who has started to implement his style of play and is becoming a calm influence at the centre of midfield. It's easier said than done, though, it takes quite a long time for one to control and dominate the play in the middle of the pitch.
Overall, the midfielder's consistent and dominant campaign during his time at Crotone earned him a call-up to Italy's national team but was not played at all by coach Roberto Mancini. On the other hand, in the long run, he will surely receive some appearances here and there as a number of Italian central midfielders are either reaching towards the end of their career or are simply past their peak. At the end of the day, an individual like Rolando Mandragora has enough potential to become a constant and regular player for Juventus. But for him to reach this objective, he will need to work really hard in training and remain mentally strong during his good and bad times at the club as well as hope for some important man-management to keep him going towards the right path to success.
Asif Norat (@Asif9707)