Roma 2017/18 season review: Part 3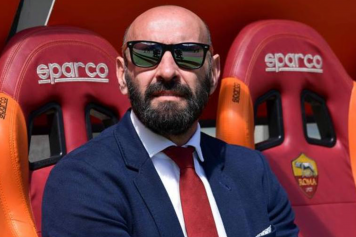 23 May at 18:00
This is part three of a three part series recapping Roma's 2017/18 season.
Part 1
HERE
Part 2
HERE
———
As mentioned in part 1 of Roma's season recap, this summer presents the club's highly acclaimed sporting director, Monchi, with the opportunity to add an identity to this squad. Starting on June 1st, he has two goals to achieve. While the most obvious is to improve the club, his other goal is to erase the memory of his disappointing first season in charge.
His tenure began as inauspiciously as possible with him delivering James Pallotta's message to Francesco Totti that the legend had no future on the pitch with Roma. From that moment on, it didn't get much better. From the aforementioned sale of Salah, to a string of disappointing purchases, Monchi's first year has been full of regrets.
Only the steadiness of Kolarov and the late-emergence of Cengiz Under prevented his summer moves from being potentially disastrous. Patrik Schick became the most expensive purchase in franchise history, yet only provided three goals in 26 matches across all competitions. Gregoire Defrel, Maxime Gonalons, Hector Moreno, and an injury-riddled Rick Karsdorp were outright busts totaling more than €45 million.
More importantly, however, was his winter transfer period. With his club mired in the aforementioned slump (only earning 10 of a possible 27 points), Monchi failed to address the club's most pressing need: right back. Instead of finding a replacement for their worst defender, Bruno Peres, one who could provide relief for Alessandro Florenzi (who has been playing out of position for years), he sold left back Emerson and brought in an injured Jonathan Silva to replace him.
Monchi even considered giving up on the season itself as he and Pallotta entertained big money offers for Dzeko and Nainggolan. However, in the end, he elected to keep them, and the season alive.
Now, with Roma mentioned in rumors surrounding young talents like Justin Kluivert, Bryan Cristante, Nicolo Barella, and others, it's up to Monchi to decide which players will be part of Roma's future. Though he has missed with Roma already, his long-held faith in Cengiz Under should provide Roma fans with the confidence that his next moves with the club will have better results than his first foray.
Roma's main identity at the moment is its English-language Twitter handle. However, it's a team which earned international appeal and recognition after shocking massive clubs Barcelona, Chelsea and Atletico Madrid, and coming within a VAR decision of downing Liverpool. It will be fascinating to observe Monchi build this club's on-field identity, and we'll all have the pleasure of seeing it through goat GIFs on its Twitter account.
Matthew Klimberg