Roma blocks Strootman's national team call-up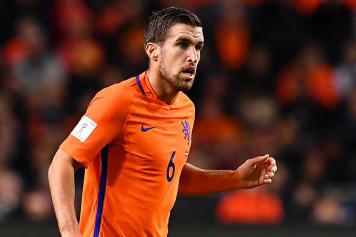 02 October at 14:45
AS Roma's rash of injuries continues, seemingly unabated. After leaving Sunday's 0-2 victory over AC Milan in the 30th minute, Kevin Strootman will likely miss the next two Dutch national team qualifiers with a leg injury. According to laroma24.it, the midfielder suffered a left leg injury that has Roma worried.
The left leg contusion, that saw him give way to Lorenzo Pellegrini, has the organization worried enough that they're going to perform further tests to assess any additional damage. 'Il Lavatrice' has a long history of well documented leg injuries that is sure to give Romanisti pause in anticipation of the results.
After signing him from PSV in 2013, Roma saw Strootman miss nearly two years of time due to two separate knee injuries. Most recently, his 2014-15 season was cut short due to his second ACL injury. His recovery kept him out much of the following season as well.
Amazingly, three separate Roma players suffered injuries on Sunday that will keep them out of their respective national team matches. His replacement Pellegrini, and Daniele De Rossi will both miss Italy's upcoming qualifiers. It's safe to say Villa Stuart is always full with Roma players.
Matthew Klimberg