Roma, De Rossi: 'Contract renewal? They lost my phone number...'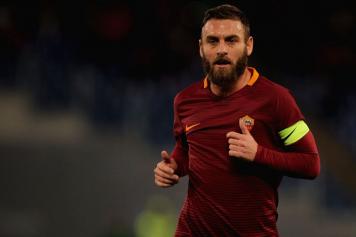 17 February at 00:19
After today's big 4-0 win versus Villarreal, Roma's Daniele De Rossi spoke to
Sky sport
about numerous topics, here is what he had to say :
"We played a great game indeed. Emerson Palmieri is showing his worth and Dzeko is really performing at very high levels. He is really proving to everybody that he is a real champion".

Contract renewal? "I haven't heard anyone yet, they haven't even called me. They might've lost my phone number... let's see how things evolve". De Rossi's contract is set to expire this summer with Roma.
Florenzi?
" It was my father who told me about the news. I was at my son's party and once I heard the news, I really felt sad. If you don't know the player then I guess it won't bother you in the same way but when an injury like this happens to one of your close friends, it really hurts you".
Jean-Luca Mascaro (@CalcioNews89)