Roma, Di Francesco confirms that Manolas' injury is a strain: the latest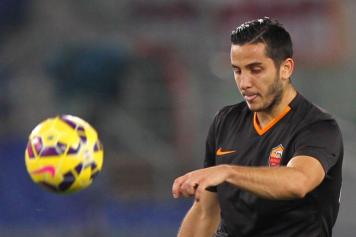 15 October at 08:30
Roma lost to Napoli last night as Eusebio Di Francesco had spoken to the press (
Mediaset Premium
), here is what he had to say:
"We showed Napoli too much respect right from the get go. Sarri's club are a very good club who can sometimes make you look foolish so it is normal to be prudent when facing them. Napoli did good in the first half but we did very well in the second half. We created chances and we weren't lucky on certain occasions, it's really too bad indeed. We have hit the woodwork on multiple occasions here at the Stadio Olimpico which is unfortunate but it is part of the game".
INJURIES TO PELLEGRINI AND MANOLAS - " Injuries ahead of the Chelsea game? Well I am happy with the way we played tonight even if Manolas picked up what seems to be a severe strain. Let's see how it goes. Chelsea? It won't be easy for us. I am quite positive since we did well against Napoli tonight. Let's see how we do against Chelsea this week...".