Roma, Everton target Depay will leave for right offer, says Mourinho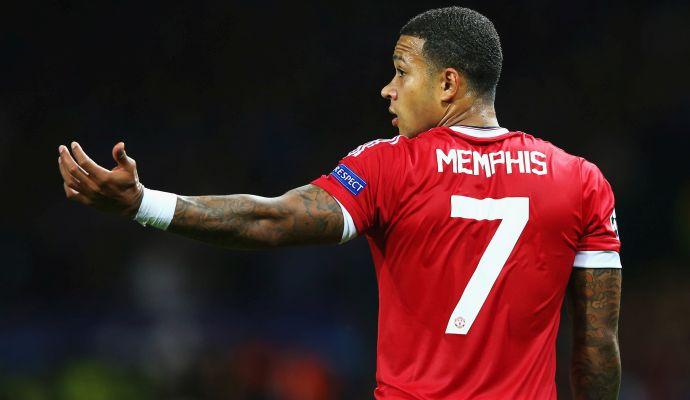 2016-31-12 - 12:10
Jose Mourinho has made it clear that Everton and Roma target Memphis Depay will probably leave in January.
The Dutchman has only made four EPL appearances this season, and has barely made an impact, recently being caught on camera smoking a shisha pipe.
Speaking at a recent press conference (via ESPN's Mark Ogden), the Special One made it clear that the Dutchman was low on the pecking order, and that his imminent departure was helping him stay there.
"In the past couple of months, my decisions in relation to Memphis were influenced by the feelings and information that he would like to leave in January and that we were going to have a real offer that we would be willing to accept," Mourinho said, "that obviously influences me".
"We had this conversation with a few players and we left things very, very clear. If I know, if I have the feeling that a player is leaving, I have to give chances to and develop other players.
"So then I go to [Jesse] Lingard, [Henrikh] Mkhitaryan, [Anthony] Martial, the players I know 100 percent are going to stay with us. And it is also a position where we have more options.
Depay has been linked with a move to Italy for some time now, with AS Roma needing a winger for when Mo Salah heads to the African Cup of Nations in January, while Alessandro Florenzi is still hurt.
Everton, for their part, have been trying to go for a double swoop of United malcontents, with Morgan Schneiderlin potentially joining his Dutch team-mate at Goodison Park.