Roma face anxious wait ahead of Liverpool clash as Manolas leaves pitch injured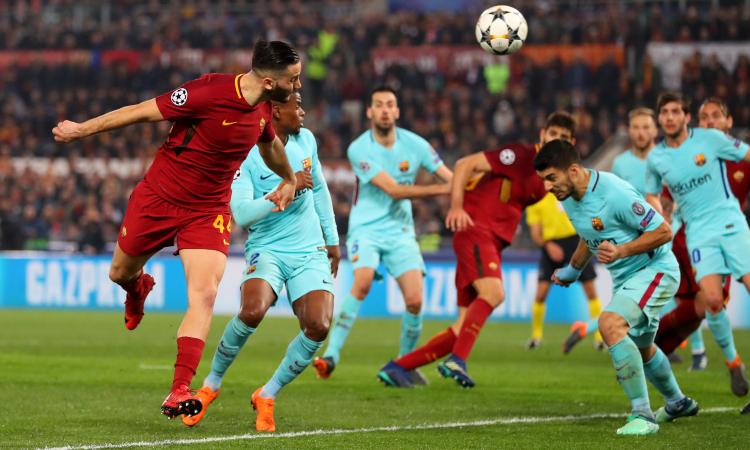 2018-15-04 - 22:45
Roma will face an anxious wait ahead of their Champions League semi-final encounter with Liverpool, as their star defender Kostas Manolas left the pitch injured.
The Rome derby ended 0-0, although it didn't lack entertainment. Roma hit the woodwork twice and in the 80th minute, Lazio captain Stefan Radu was sent off after receiving his second yellow card of the game. Unfortunately for Roma, Kostas Monolas was forced to leave the pitch in the second half due to a physical issue. He was replaced by Florenzi in the 74th minute.
Many believe he was taken off just as a precaution, and for the moment it certainly looks that way. However, no official reports have been released yet and an injury shouldn't be excluded. Roma fans will just have to hope it isn't serious, as they wouldn't want their most important defender to miss the first leg against Liverpool.
Update: New
reports
suggest Manolas just experienced cramp, given Roma's recent schedule.