Roma hope for Nainggolan miracle ahead of derby clash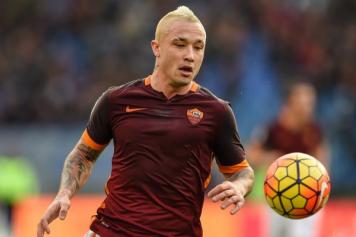 15 November at 09:30
Radja at all cost. Nainggolan wants to play in this week-end's derby game between Roma and Lazio. He is currently working hard to try and be there as he has been undergoing many therapy days over the past week or so. The doctors are monitoring him as there isn't much time left before this week-end's game.
If he can't make it? Then Pellegrini should play according to 
Corriere dello Sport
. Di Francesco will evaluate the situation and he will surely try to give Nainggolan the most time possible before making a final decision. The Belgium star is a very important player to Roma but at the same time they can't afford to risk him. If he is close to 100% fit then he will surely play but if not, he will have to stay on the bench for this one. 
Roma are currently in 5th place with 27 points as Lazio are in 4th place with 28 points. Both clubs have a game in hand as this will be a huge derby game for both sides. 
Jean-Luca Mascaro (@CalcioNews89)