Roma, Kluivert: 'I'm not a flop'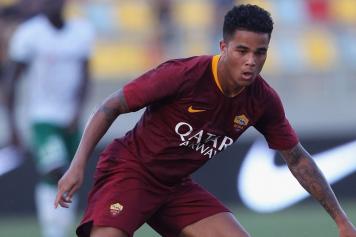 10 October at 10:45
Roma forward Justin Kluivert, currently at international duty with the U-21 Dutch national team,
was interviewed by Fox Sports
to talk about his experience for the
Giallorossi
so far.
"Rome is a beautiful city. I live here alone but sometimes my parents, my friends and my brothers come. But sometimes it is not bad to be alone for a while," he said.
"I am growing a lot at Roma, I cannot complain. Some say that I will not make it, but I trust myself and I am ready to show everything. First of all I have to make sure not to end up in the stands anymore.
"I have a clear idea of how I want to continue my journey. It is easy to go from "great talent" to a player who cannot make it, but there is no problem. It is up to me to prove the opposite.
"I hope my moment arrives soon. I train hard. Honestly, I prefer to play from the beginning and whole matches, but with Viktoria Plzen, I did well and cannot wait to do it more often.
"Not being called up by the Dutch senior side? This is a bit of a problem, but playing for the Under 21 is nice too.
"My goal dedicated to Nouri? I've wanted to do it for some time. I am very attached to him and I wanted to prove it. I got goosebumps when the whole stadium applauded after I showed the shirt," Kluivert concluded.