Roma: Monchi responds to Spalletti's criticism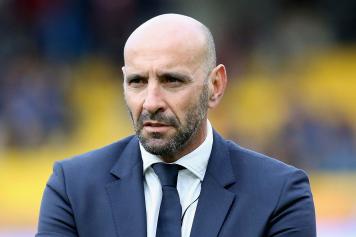 17 February at 17:56
Prior to Roma's exciting 2-0 victory over Udinese, sporting director Monchi spoke to Mediaset, as per his custom.
ON SPALLETTI'S CRITICISM:
I lost three seconds of my life reading them. I don't want to discuss things that don't contribute positively to my team. I have great respect for Luciano, I spent a month and a half with him, but now I am focused on Roma. We are about to face the most important moment of the season, we're only thinking about the pitch.
WHAT SHOULD BE EUSEBIO DI FRANCESCO'S GOAL:
We must not look so far forward, but only at today's match. It's a difficult match against a team that is doing well after Oddo's arrival. The trust in Eusebio is very high, he is working well.
WHAT UDINESE PLAYERS DO YOU LIKE?
If I say so it will be everywhere tomorrow (laughs). The body of work that Udinese have put created for years is beautiful, they continuously bring in and sell young players. Even today there are 4-5 important youngsters who will probably be sold.