Roma, Pallotta: "Don't focus on Liverpool"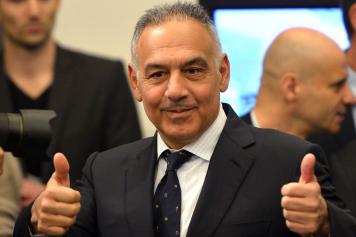 15 April at 23:40
James Pallotta, president of Roma,
spoke
to Sky Italia after the scoreless Rome derby.
"The result? It was a tough week after the match against Barcelona. We can't only think of the Liverpool game, we must focus on the others as well.
"If we can reach the final? Why not. They are strong but we can play well.
"What did I tell the players this morning? What happens in Las Vegas stays in Las Vegas, same goes for what happens in the locker room.
"If Alisson will stay? I don't understand why people keep asking me, we don't have any intentions of selling him. No chance. We do not want to sell him.
"Roma a surprise in Europe? No one should be surprised, we played well in the group stage, won and played well against Chelsea, Shakhtar and when we played in Barcelona we knew how we had to play. The result of the first leg did not match what was seen in the field. On the way back we surprised them."