Roma, Ricky Alvarez to CM: 'I dream of Europe'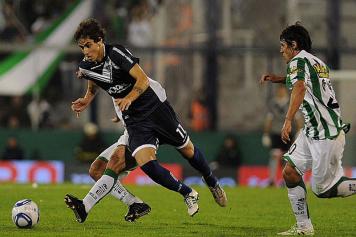 14 June at 12:06
He is one of the promising young players of Argentine football and for all promising players, a move to Europe is just around the corner. Left handed, talented and 23 years old, Ricky Alvarez, playmaker, born 1998, is followed by some of the biggest clubs in the world. There is talk of Inter, Manchester United and also Arsenal, but especially Roma, who in these last hours seems to have crushed the competition. Who wants him will have to pay 15 million euro to Velez Sarsfield, new champions of Argentina. Meanwhile, Alvarez speaks exclusively to Calciomercato.com.
Ricky, how does it feel to be an important part of the Velez champions?
"It's great to have been part of this group. The last half was very tiring, both for the Libertadores and the championship. We fought on both sides and in the end we won the championship, which for us is very important ".
Are you aware that, along with Erik Lamela, you're one of the biggest promises of Argentine soccer, followed by the biggest clubs in Europe?
"Yes, I know and listen to the rumours about me, but I remain calm and down to earth, seeking to improve and continue the path that led me to here".
Can you describe your characteristics to the European public?
"I'm an attacking midfielder. I like to play the ball and aim for the goal. I try to change pace and try to be lethal in finalizing the game".
Who is your idol?
"I have always admired Zidane, a very complete player with great technique and skill. I try to imitate him".
Many compare you to Javier Pastor ...
"Yes, I see myself in this comparison. He is an incredible player, with characteristics similar to mine. But I must not give much importance to comparisons. I must try to show my style and my way of playing".
Do you like football in Europe?
"Yes, I watch it and I like it. All the South American players aspire to play in Europe."
And what will your future be?
"For now there is nothing concrete. There are a few clubs interested, but I must stay calm. If a transfer comes, so be it. For me it would be a jump in quality to come to Europe, it is what I aspire to".
Do you feel mature enough to play in Europe?
"Yes, I feel I have the skills. I am the right age to make this leap and I'm waiting for this opportunity".
Do you dream of any particular club?
"No, no one in particular. But everyone, in Argentina, dreams of playing in a big European club".
Bruno Dardano