Roma, Totti: 'Klopp is one of the best coaches in the world'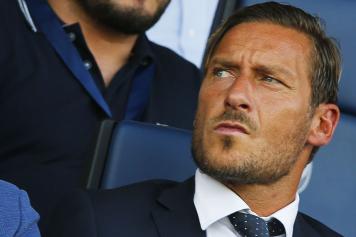 23 April at 13:20
During an interview with Liverpool's official website, Francesco Totti has previewed tomorrow night's UEFA Champions League semi-final first leg between the Reds and the Giallorossi at Anfield.
Here is what he had to say
:
"When I hear Liverpool mentioned, I feel respect. It's a great club, a great team, with great fans and a model to follow. The atmosphere, the emotion and the passion of the fans and a model to follow.
"Despite the negative results, I have fond memories of Anfield. Obviously, if I think back to the European Cup final in 1984, it's a bad memory, so we probably wanted to avoid such a draw. But we had to face one of the three best clubs in Europe and now we must face Liverpool.
"I have watched several Liverpool games this season, mainly because Mo Salah is now playing there and I have been following him constantly. I think it will be a difficult match for both teams.
"To some extent, it surprises me that Salah has done so well in his first season at Liverpool. On the other hand, considering the quality of the team and the coach they have – Klopp, for me, is one of the best coaches in the world – I was not surprised. They have put him in a position to express himself better."
Jordan Russell (@JordRuss96)