Roma: Two clubs offer Olsen an escape route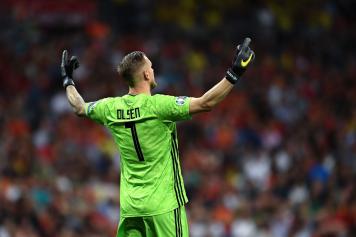 04 August at 18:15
Serie A giants Roma's goalkeeper Robin Olsen is reportedly being offered an escape route abroad by two clubs.
Olsen joined Roma last summer as a replacement for Alisson from Danish club Copenhagen after what was an impressive World Cup 2018 for the goalkeeper. But things did not go down as expected for the Swede.
Il Tempo claim that Fenerbahce and Copenhagen are now offering an escape route to the goalkeeper and want to sign the player this summer in a bid to ressurect his career.