Romagnoli: "Europa League? We aimed for more. Bonucci..."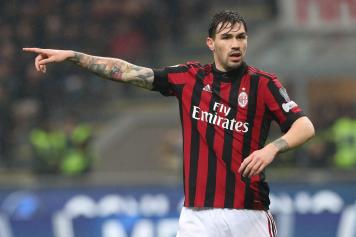 15 May at 16:15
AC Milan's star defender, Alessio Romagnoli, spoke to Milan TV after the presentation of the Gentlemen Award 2018.
On the prize: "It's a prestigious award, I'm happy to have won it."
On the season: "I'm quite satisfied, but the most important thing is the group. I started a bit poor because I missed the preparations, but then I grew up, but the most important thing is always the collective, not the individuals."
On Europa League: "We were aiming for something more, we can't deny that, but we did well to reach the minimum goal (Europa League). Now, we will have to defend the 6th place.

On Fiorentina clash: "We have to win at all costs, they will not give us anything. We have to win for the fans too, we hope there will be lots of them at San Siro on Sunday."

On Bonucci: "We have done well, especially when we went back to a four-man defence. Leo is very strong."

On Gattuso: "He is a sincere man, he knows Milan very well and this is important."

On Milan: "We have a lot of room for improvement, we are a young group. We hope to continue to grow and acquire more and more experience."