Romagnoli: 'I like Milan but Rome is my home, Gattuso...'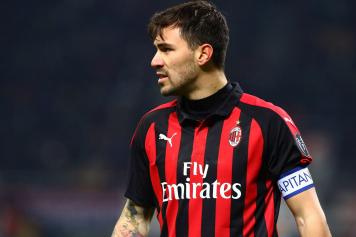 12 April at 21:55
AC Milan captain Alessio Romagnoli spoke ahead of tomorrow's key Serie A clash against Lazio
: "We are working hard and in silence, we are all united and we need to be strong".
ROME OR MILAN - "Rome is my home, I love the city. Milan is a city where I like to live. I can go around the city with no problems and everything works well. I can reach every place very quickly but Rome is Rome".
GATTUSO - "I have a good relationship with him. I've improved with him, he has helped me a lot. He is a direct person, he says things to your face and that's fair. We are all happy to work with him. We hope to continue with him".
FANS - "I always give my best, I want to thank everybody for their support that pushes me to do everything. We have self-confidence and we can only get out of this moment working altogether".