Romano Exclusive: Ancelotti and that will to return, between Italy, AC Milan and the EPL...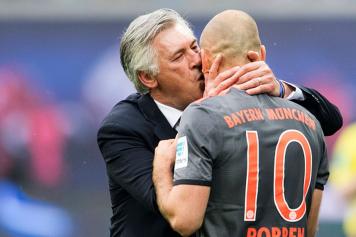 15 November at 09:10
It is time for a new era to begin. Giampiero Ventura will be leaving the National team as there is the need to find a strong figure who has International experience to replace him. This is why Carlo Ancelotti's name is being talked about a lot as Italy are looking for a similar type of coach. First of all, there will be a reorganization within the FIGC as they are the ones who will take a final decision on this front. This is why it might take a little while before a new coach is finally announced.
IN CARLO'S HEAD - After his experience with Bayern Munich, Carlo wants to make the right choice. A 4 year project up until the 2022 World Cup might intrigue him but there could also be the interest of a few big clubs. Most of the EPL clubs might change their coaches this coming summer (except both Manchester clubs) as Carlo might want to see if an opportunity like this presents itself. Let's not forget that Ancelotti turned down two big Chinese offers in the past as he wanted to stay in the top European leagues.
MILAN AND ITALY - We first have to wait and see how the Italian football federation rebuilds itself. It will take a strong and exciting project to catch Ancelotti's attention. What about Milan? It seems very hard as of now. Ancelotti clearly has an interest in returning to the EPL but watch out for Italy. Even so, it won't be an easy mission for the FIGC but they will likely give it a real shot...
By Fabrizio Romano, adapted and translated by Jean-Luca Mascaro (@CalcioNews89)