Romano Exclusive: Juve, an agreement with Matuidi has been reached: the details...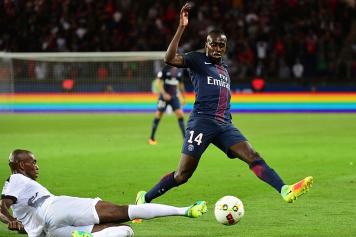 16 August at 09:20
Juve's Beppe Marotta confirmed that his club were going to sign a midfielder before the end of the transfer market as they have been working on a few fronts. The coming days will be crucial as
PSG midfielder Blaise Matuidi
inches closer to the bianconeri. The French midfielder has already said yes to Juve as talks between Raiola and the bianconeri have been very positive. By Friday everything should be in place as the player will likely sign a deal until 2020 (three year contract worth 3.5/4 million euros per season before bonuses). Juve will now have to define an agreement with PSG as the French club are still aksing for 25 million euros. Marotta and Paratici are pretty convinced that they will be able to close a deal for a smaller sum...
DEFENSE AND OTHER MOVES... - Once Juve get their midfielder, they will then focus on other areas. Juve are pretty optimistic on the
Keita Baldé
front as they are also evaluating the option to sign a defender too (especially considering Bonucci's departure and the fact that they have struggled at the back recently). Juve are calm as they will only sign a defender if he is a quality signing (not only to fill a spot). Matuidi, Keita and then possibly a defender is what Marotta is working on at the moment as Juve would also like to close a deal with Atalanta for Spinazzola....
By Fabrizio Romano, adapted and translated by Jean-Luca Mascaro (@CalcioNews89)