ROMANO EXCLUSIVE Juventus lost interest in Diawara after summer holdout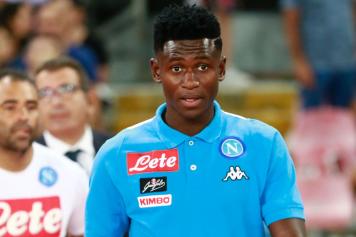 21 October at 15:47
Napoli's next two games against Crotone and Empoli may not be the most exciting on paper, but they will be for youngster Amadou Diawara.
With Jorginho in clear decline this season, the Guinean has been asked to step up, finally having a chance to show that what he did at Bologna can be replicated at a bigger club.
It appears that Juventus were scared off by Diawara's refusal to show up to camp, which he did when Bologna wouldn't offer him a better deal. [His agent later claimed (and he's never been disproved) that
he earned what a 6th division footballer
was making. Ed]
Diawara was also chased by Milan, Roma and Aston Villa. Now, he has the chance to show everyone what the fuss was about.

@FabrizioRomano, adapted by @EdoDalmonte