Romano Exclusive: Juventus nearing signing of €25m Chelsea loanee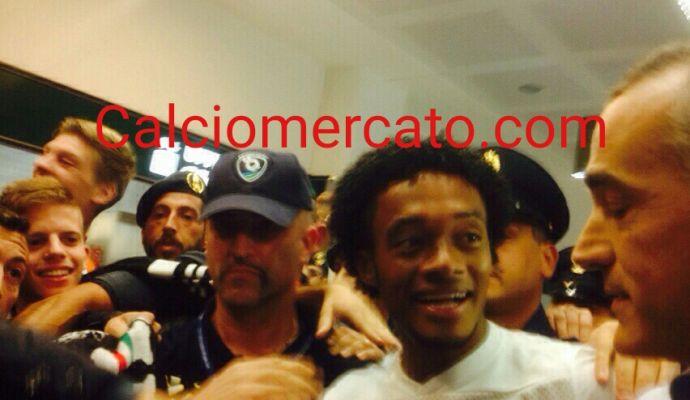 2017-09-04 - 14:30
Juventus are close to buying Chelsea loanee Juan Cuadrado, and can do so for
€
25 million, Fabrizio Romano reveals.
The Bianconeri are increasingly sure that they want to nab the Pensioners' outcast, who they have on a three-year loan deal until 2019 worth a total of
€
15 million.
Were the Bianconeri to buy Cuadrado, they'd be able to deduct
€5
million from the total price for each year the Colombian has been in Turin.
The conditions for the buyback are almost materialising, but Juventus and Chelsea still need to agree to some details, namely the 4 million or so bonuses they still need to agree upon.
It's a strong signal to Coach Allegri, too, who has been linked to Arsenal and Barcelona. The Livorno native has long been a proponent of signing Cuadrado, and recruiting him would be a further signal that he's staying in Turin.
The Bianconeri would also need to offer Cuadrado a new deal, though he currently makes
€
3 million a year,.