Romano Exclusive: Juventus to compete with Arsenal, Newcastle over teenage sensations Kessié and Milenkovic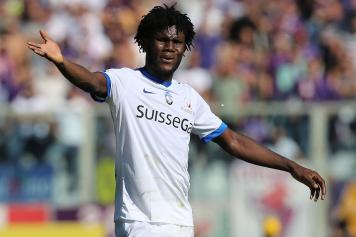 22 November at 10:33
Juventus' latest search for young prodigies has yielded two results: according to transfer pundit Fabrizio Romano, the Bianconeri are aiming to bag Atalanta star Franck
Kessié as soon as possible, as well as Serbian defender Nikola Milenkovic.
The Ivorian has two Premier League clubs on his tail [namely
Arsenal
and
Southampton
. ed], as well as a raft of Italian sides, and Juventus want to keep his price down to the current €15 million Atalanta are willing to negotiate on, rather than the 18m or more they may soon ask for if the competition gets stiff.
A star ever Sunday, the 19-year-old has the talent, the personality and the physique to shine in Turin, and the duo of Marotta and Paratici doesn't want to miss the train.
The other big name? That of Nikola Milenkovic, ironically nicknamed 'Blacky' [thankfully, he's Caucasian ed.]. Romano reports that Juventus have already sent feelers to Partizan Belgrade for the central defender, who is also 19.
We'd reported nearly a week ago
that the Turinese side had falled in love with the Serbian, and was having him watched regularly.
Now, it appears that Juventus have been talking to his entourage for weeks, and not just to look for information, but also to make a tangible offer.
Just like the Kessie' case, the Bianconeri are to expect stiff competition from England, with
Newcastle a particularly interested party.
@FabrizioRomano, adapted by
@EdoDalmonte