Romano Exclusive: With Milik hurt, here is an intriguing option for Sarri...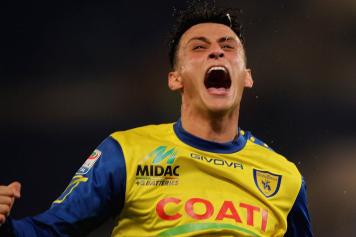 24 September at 23:01
The bad news arrived today as Milik will have to go under the knife tomorrow morning as he suffered a right knee ACL injury (at the end of the Spal-Napoli game). This is really bad news for both the club and the player as this is Milik's second serious knee injury in two seasons. What will Napoli now do? They won't hit the free-agent market as they will wait for January to get
Chievo's Roberto Inglese.
THE CLAUSE - At the end of last summer's transfer window, Giuntoli acquired Inglese from Chievo for 10 million euros (plus another 2 million in bonuses). The deal with Chievo was the following: Napoli were going to let Inglese stay at Chievo for a season on loan but there was a clause that was inserted in the deal to anticipate his move to Napoli sooner. Because of Milik's injury, this clause will likely be used as Napoli already have a Milik replcement lined-up...
By Fabrizio Romano, adapted and translated by Jean-Luca Mascaro @CalcioNews89