Ronaldo could score 100 in Juventus-Milan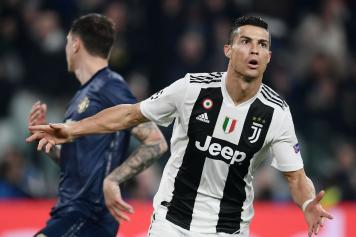 09 November at 11:45
Browsing in the stats about the upcoming big match of Serie A between Milan and Juventus, we can notice that the Bianconeri have scored 99 goals in all their league matches at the Giuseppe Meazza Stadium in San Siro. Another curiosity is that the one who has scored the goals number 98 and 99 has been the same Gonzalo Higuain that will lead Milan attacking line against the Bianconeri on Sunday night.

So, Cristiano Ronaldo will have the chance to score the goal number 100 in the Serie A matches of Juventus in San Siro. But Gonzalo Higuain, who has lost the chance to win the record, could give a big displeasure to his former team; Juventus, indeed, have conceded 2.699 goals in their league matches (1.165 at home and 1.534 away). What if the Pipita would score the number 2700?
Milan and Juventus have faced 83 times in Serie A, with 28 Rossoneri wins, 22 of the Bianconeri and 33 draws. The home team scored 114 goals against, as already reported, 99 scored by Juventus.