Ronaldo effect: more Juventus jerseys sold this summer than in entire 2016-17 season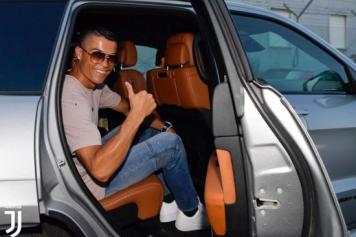 05 August at 15:00
Ronaldomania continues to play out at Juventus. Fans are waiting to see what he will do on the field, but the Portuguese champion has already left his mark on the merchandising front.
In the official stores there is no longer an 'authentic home' shirt and even the 'home' stocks, which cost less, are running out. As Tuttosport writes today in less than a month (CR7 offically became a Juventus player on July 10th) Juventus has sold about 55,000 shirts of the former Sporting Lisbon, Manchester United, and Real Madrid star.
That comes as quite the shocking number because in the entire 2016-17 season, Juventus sold around 41 thousand jerseys. The stocks planned for the whole year have run out, in less than a month. It is difficult at the moment to predict the figures Juve will cash in the next 12 months: projections for the whole year speak of about 55 million total.