Ronaldo: 'I dreamed of Juventus as a child'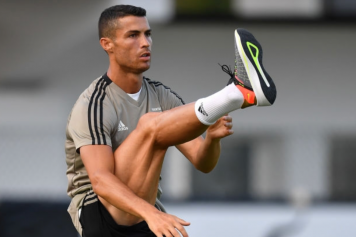 11 August at 12:30
It is launch day for Juventus TV, the club's new official channel that starts immediately with a bang. The first exclusive interview is with the new striker Cristiano Ronaldo, who immediately showed himself smiling and eager to start on the pitch with Juventus.
Choosing Juve - "It's nice to be here, I'm happy, when I chose to play in Juventus there was not a specific moment. We've met Juventus on a couple of occasions in recent years and I've always had the feeling that Italian fans liked Cristiano. Juve is the most important club in Italy, one of the best in the world.
The standing ovation - "The fans after the overhead kick? It was amazing. Something like this had never happened to me. When you play the Champions League quarter-finals against Juventus, you can see signs and the whole stadium applauds you ... it's incredible! It was a beautiful feeling. At first I was surprised.
Did the standing ovation influence my decision to come to Juventus?...I do not say that it was the trigger but it helped to see that people appreciated me. In that case the sensations are completely different ".
"Why did I choose Juve? It's a great club, first of all. Since I was a child I knew this team and I hoped that one day I could play with it."
Serie A - "I know the Serie A because I followed it on TV, but I've never played it before, I hope I can adapt quickly, but I'm not worried.
To the fans - "Very simply, thanks for everything, I will give my best and I am sure that we will win titles together .. Thank you very much, until the end, Forza Juventus!"