Ronaldo refuses to pay alleged rape victim again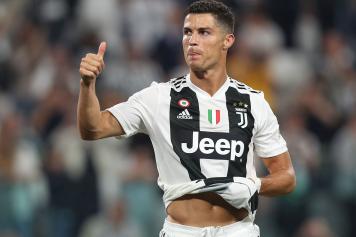 13 October at 17:30
Cristiano Ronaldo is currently in the centre of the football world's attention, but not for his football skills, as usual, but for the rape allegations coming from the United States, namely from Kathryn Mayorga.
The Las Vegas police will now look for new evidence after nine long years. For now, there seems to be just one certainty in the case and that is that the Portuguese
will not write another check to the woman
, as he did before for her to drop accusations. Thus, there will be no agreement, no new compensation.
"At the time, Cristiano followed the advice of his consultants to put an end to the insulting accusations and to avoid attempts like this. We must not repeat the mistakes of the past. Those who are innocent trust in justice," Ronaldo's lawyer, Peter Christiansen, said.
His colleague defending Mayorga, Leslie Stovall, chose a somewhat different response. He sent documents to the Lisbon police as well as the prosecutions of another 18 countries, including the FBI and Interpol to see if the Juventus star hasn't violated any other laws.