Ronaldo's ex-fitness trainer reveals why he wasn't selected for Portugal squad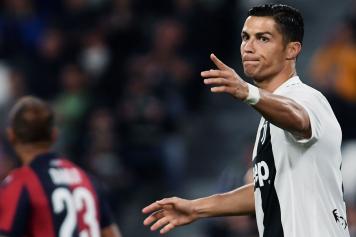 05 October at 17:50
Cristiano Ronaldo's former fitness trainer Giovanni Mauri has revealed why the Portuguese star has not been selected for the national side once again.
While reports have been suggestive of the fact that Ronaldo's involvement in an alleged rape case has forced Portugal into not selecting him, but the forward wasn't in the squad the last time there was an international break. He though, has been selected for the Juventus squad that will play against Udinese in the Serie A this weekend.
Mauri, who was Ronaldo's fitness trainer when Real Madrid were being maanged by Carlo Ancelotti, was recently
talking to Tuttosport
about why he has not been selected by Portugal yesterday.
He said: "The fact that Cristiano decided to skip the National team selection again does not surprise me. It rather confirms his ability to know his body.
"For a champion like him it is a difficult but intelligent choice."
Kaustubh Pandey (@Kaus_Pandey17)