Ronaldo spends his Sunday training in the gym – picture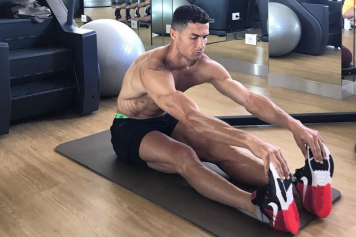 26 August at 14:35
Cristiano Ronaldo is still without his first official goal with Juventus but the Portuguese star is working hard to find the net of the goal for the first time since arriving in Turin. Ronaldo failed to score against Chievo and Lazio and is fully focused to finally score his first goal with Juve.
The professionalism of the Portuguese star is a secret for nobody and, today, Ronaldo proved it again.
The Portuguese and his fiancée Georgina posted some pictures from their home in Turin where CR7 has installed a fully-equipped gym.
Pictures in the gallery: