Ronaldo struggles, replicates his first season in La Liga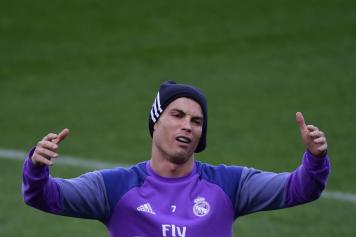 12 October at 15:00
For the first time since 2009, his first year in La Liga, Cristiano Ronaldo has no goals in mid-October. It must be noted that he missed five matches on suspension. Still such a stat is remarkable.
Last year's Ballon d'Or winner was shown a red card in Real Madrid's 2-1 victory over Barcelona in the Spanish Supercup.in the first leg, he was shown a second yellow card for a dive in the opposition's penalty box. To show his opposition to the call, Ronaldo shoved the ref; an infraction that cost him four additional matches on top of the automatic one-game red card ban.
When Madrid visit Getafe on Saturday, they find themselves in fifth place in La Liga – a full seven points behind Barcelona. The match will only be Ronaldo's fourth of the Spanish season, but if Madrid is to challenge their rivals, he'll have to turn his statistics around, quick.
<iframe width="560" height="315" src="https://www.youtube.com/embed/H7NhuHovyjg" frameborder="0" allowfullscreen></iframe>