Ronaldo tells Zidane: 'they're treating me like a criminal'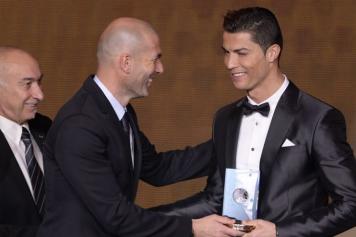 19 June at 16:26
Cristiano Ronaldo has told Zinedine Zidane he is 'treated like a criminal' in Spain as speculation surrounding his future continues.
Cristiano Ronaldo believes he has been 'treated like a criminal' in Spain because of the recent tax probe.
Speaking to Zinedine Zidane, the 32-year-old legend has expressed his desire to leave Real Madrid because of this, and has been linked to Bayern Munich and Manchester United.
Though the Bundesliga side has pulled out of the race, the threat has been taken very seriously by Real Madrid fans, Ronaldo incensed at being accused of tax fraud amounting to €12 million.
Zidane called Ronaldo at the weekend to persuade him to stay with the Champions League winners, only to be told that "In Spain I am treated like a criminal. It starts with the media."
The Portuguese legend is being linked to a return to Old Trafford, having left in 2009 to join Real for €80m.
The Red Devils are rumoured to be preparing a double swoop for him worth €210m, one which may include Alvaro Morata and David De Gea also swapping clubs.