Ronaldo the biggest on Instagram: how much he earns per post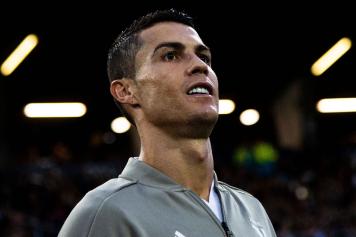 31 October at 14:20
Ronaldo doesn't just have success on the pitch, but also off it. In fact, he's now surpassed Selene Gomez as the most followed person on Instagram.
Although marginally, Ronaldo is now the most followed person on Instagram with 144,3 million, just a few thousands of followers ahead of Selena Gomez in second place. Now you might wonder, how much does Juve's star make per post?
According to Forbes
, as quoted by Ilbianconero, Ronaldo makes around €650K per post, which is better than both Neymar (€515K) and Messi (€430K).
It remains to be seen how long Ronaldo will be in first place, although it's clear that he's not only successful on the pitch with Juventus. Speaking of his performances, though, the Portuguese star has scored seven goals in the league thus far, while assisting an additional five.