Ronaldo to miss Portugal v. Italy: here's why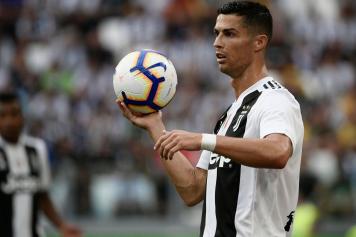 29 August at 09:45
Portugal and Juventus star Cristiano Ronaldo is not going to play against Italy on the 10
th
of September,
La Gazzettadello Sport
reports.
The former Real Madrid star has reportedly refused to play both against Croatia and Italy in the upcoming Nations League ties that will be played during the International break.
Italy are due to face Portugal in Lisbon on the 10
th
of September but Ronaldo will not take part to the game.
​Ronaldo prefers to remain in Turin to train for Juventus and he has already taken his decision. One week after the International break, in fact, the Old Lady will make her Champions League debut this season and the Portuguese wants to be 100% fit and ready to play in the competition that Juve fans have been dreaming of winning for the last 22 years.
​Ronaldo has yet to score his first official goal with the Old Lady this season. Games against Chievo and Lazio ended without a goal for the former Real Madrid star who moved to Juventus for € 112 million this summer.