Rudi Garcia still on hot seat, Ancelotti could take over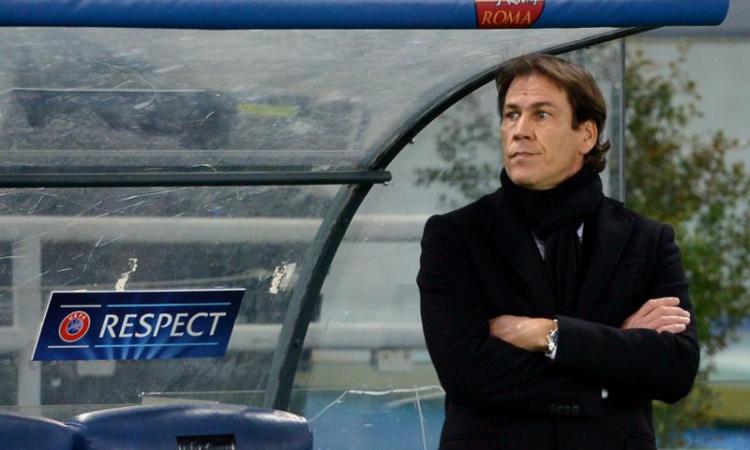 2015-01-10 - 10:46
AS Roma's 3-2 defeat against Bate Borisov in Tuesday's Champions League clash has
deepen the tension between manager Rudi Garcia and the club's board.
The Belarus blow has been the lowest point reached by the French manager during his experience on the AS Roma bench and, according to
La Gazzetta dello Sport
, it could be impossible for him to recover from the last Champions Leage slip-up.
According to the newspaper out this morining, the disappointment of the club has been clear since the very end of the fiasco in Belarus as two directors from the club have joined an extraordinary meeting with players and manager in the dressing room of the Barysau Arena, on Tuesday night. During the face to face,
players have been asked to work harder
from now on, as well as a victory in the next Serie A match, away at Palermo.
Rudi Garcia's position is under scrutiny as
the Frenchman is considered the main responsible for the team's poor performances.
Garcia joined the club in 2013 achieving the outstanding result of 35 victories in the first 50 matches on the AS Roma bench. On the other hand, the Frenchman has won only 19 of the last 50 matches in charge at the club. Giallorossi's supporters are worried about the
lack of quality of team play
as well as the
manager's choices,
as he
is changing far too many times the team's staring XI. The general feeling is that Rudi Garcia would like to amaze the critic with uncommon tactical decisions, while, in order to win trophies, he should just take it as simple as possible.
Among fans and critics the manager is also guilty for a
too compliant behaviour regarding sportive director Walter Sabatini,
who took some wrong decisions during the last summer transfer market window.
Garcia's future in Rome has been uncertain also at the end of last season
, but eventually the club's board and President James Pallotta decided to confirm the Frenchman in charge, also because his contract is due to expire in 2018 and it's worth € 2.8 million per year. Before Garcia's confirmation last summer, President Pallotta has been reported in talk with
former Chelsea manager Carlo Ancelotti
as well as
Italian National team coach Antonio Conte
. If some decisions over Garcia's future will be taken in the next days (expecially with a negative result in Palermo) Carlo Ancelotti will be the first manager shortlisted to take him over.